Wholesome Pasta Delights to Delight Everyone's Palate
Pasta has an uncanny ability to bring families together around the dining table. It's not just about the flavors; it's the shared experience and comfort that make pasta meals so special. In this collection, we present 10 easy and delectable pasta recipes that will satisfy your family's cravings and make mealtime a memorable occasion
Pasta is not just a dish; it's a shared experience that brings families closer. The versatility of pasta allows for endless culinary creativity, making it an ideal canvas for crafting flavorful meals that appeal to various palates.
Classic Spaghetti Carbonara: A Timeless Favorite
A beloved classic, Spaghetti Carbonara is a comforting blend of crispy bacon, al dente spaghetti, beaten eggs, grated Parmesan cheese, and a dash of black pepper. The result is a creamy and hearty dish that never fails to satisfy.
Creamy Garlic Shrimp Pasta: Luxurious Indulgence
Indulge in the luxurious flavors of Creamy Garlic Shrimp Pasta. Sauteed shrimp bathed in a rich sauce made with garlic, butter, heavy cream, and grated Parmesan cheese create a luscious and indulgent combination that's perfect for special occasions.
Pesto Pasta with Cherry Tomatoes: A Burst of Freshness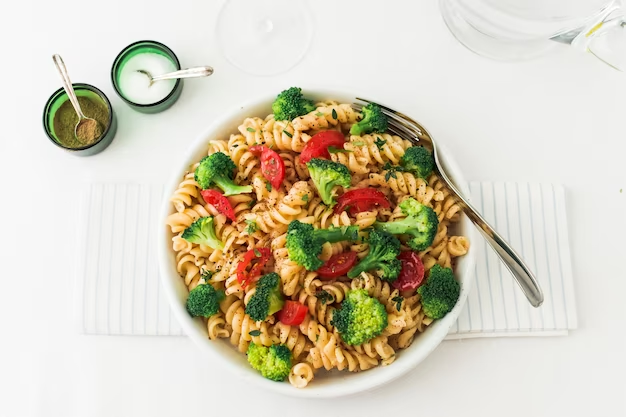 Experience a burst of freshness with Pesto Pasta featuring vibrant basil pesto and juicy cherry tomatoes. Pine nuts and extra Parmesan cheese provide a delightful crunch that elevates this simple yet exquisite dish.
Lemon Asparagus Pasta: Light and Zesty Elegance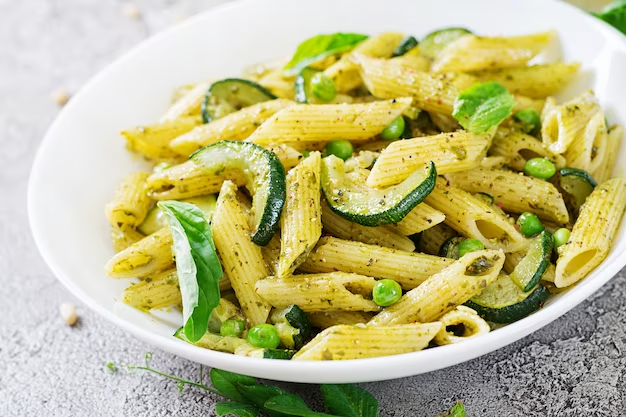 Lemon Asparagus Pasta is a light and elegant choice that combines the delicate flavors of sautéed asparagus, garlic, lemon zest, and fresh herbs. A squeeze of lemon juice and grated Parmesan cheese enhance the dish's vibrant taste.
Mushroom Alfredo Pasta: A Creamy Delight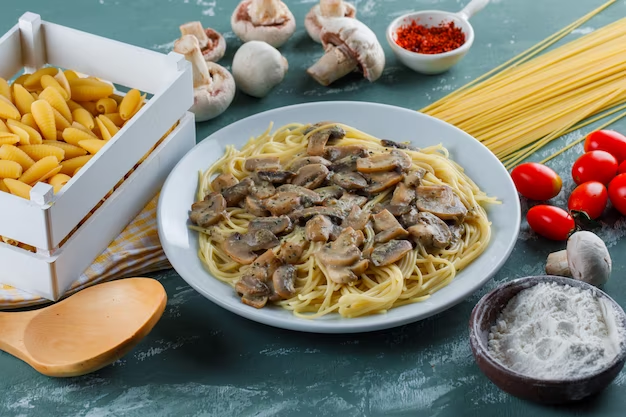 Mushroom Alfredo Pasta marries the earthy richness of sautéed mushrooms with a velvety Alfredo sauce. This comforting dish is a true delight, perfect for cozy family dinners.
Cajun Chicken Pasta: Spicy and Flavorful
For those who enjoy a touch of spice, Cajun Chicken Pasta is a fantastic choice. Sliced chicken breast seasoned with Cajun spices is sautéed to perfection and combined with bell peppers, onions, and a creamy tomato sauce.
One-Pot Tomato Basil Pasta: Simplicity at its Best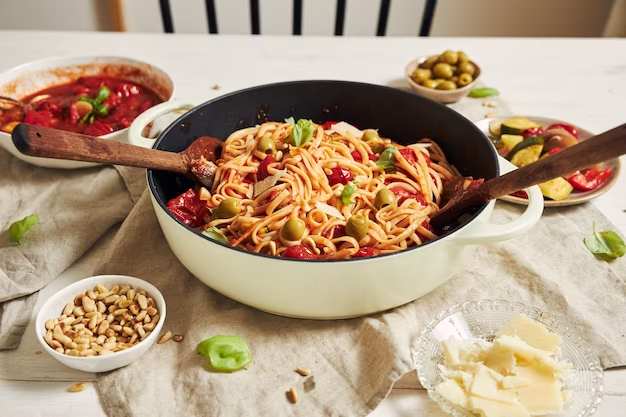 Simplify your cooking routine with One-Pot Tomato Basil Pasta. This dish brings together pasta, canned tomatoes, garlic, basil, and vegetable broth in a single pot. The result is a flavorful, fuss-free meal the whole family will love.
Sausage and Spinach Penne: Hearty and Nourishing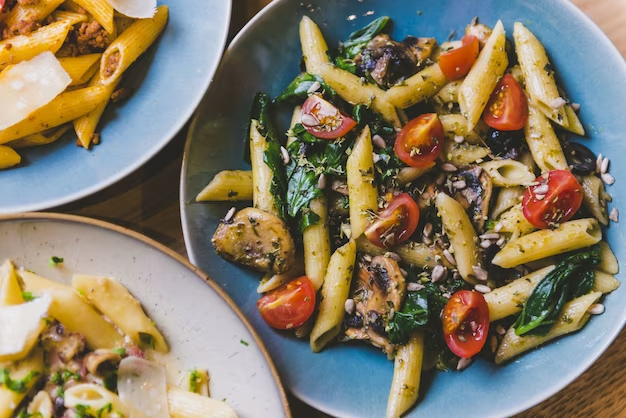 Sausage and Spinach Penne is a hearty option that features Italian sausage, sautéed spinach, and a simple tomato sauce. The combination of flavors and textures creates a satisfying and nourishing meal.
Lemon Garlic Butter Shrimp Linguine: Tangy and Savory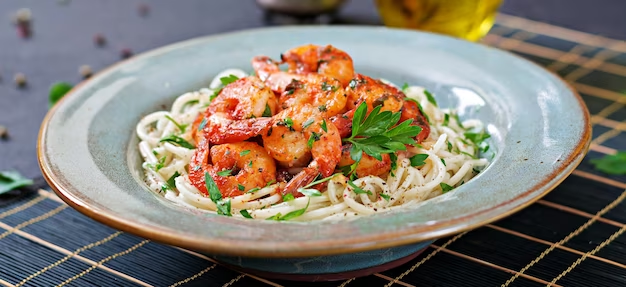 Lemon Garlic Butter Shrimp Linguine boasts tangy shrimp sautéed in a lemon-garlic butter sauce, served over linguine pasta. Chopped parsley and a squeeze of fresh lemon provide the finishing touch to this vibrant and savory dish.
Creamy Sun-Dried Tomato Pasta: A Touch of Mediterranean Flair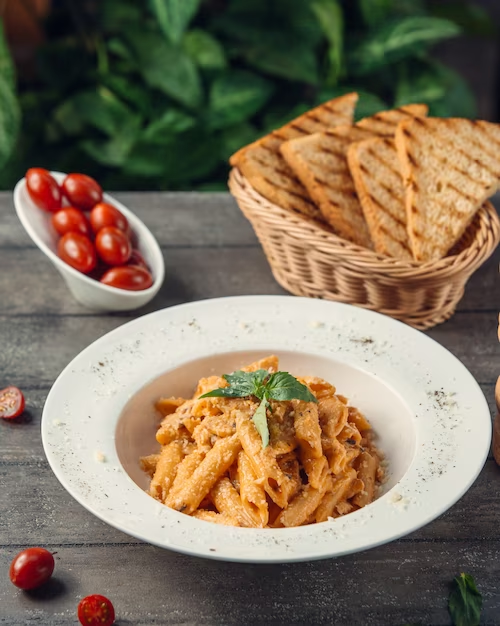 Elevate your pasta experience with Creamy Sun-Dried Tomato Pasta. This dish combines pasta with a rich and creamy sauce made from sun-dried tomatoes, heavy cream, Parmesan cheese, and a medley of Italian herbs.