Cheese lovers rejoice! If you're looking for delicious and satisfying vegetable side dishes, look no further. In this article, we'll explore eight cheesy veggie sides that will make you fall in love with vegetables all over again. From creamy casseroles to crispy roasted veggies, these recipes are sure to become staples in your kitchen. Let's dive in!
1. Cheesy Broccoli Casserole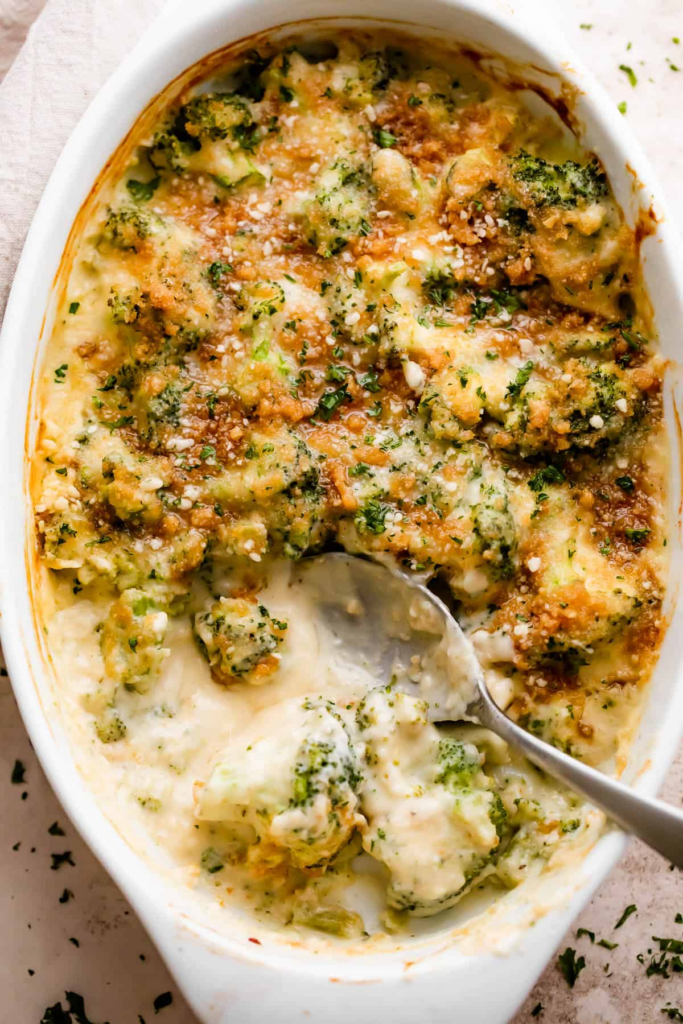 Cheesy Broccoli Casserole is a comforting side dish that features tender broccoli florets baked in a creamy cheese sauce and topped with a crispy breadcrumb topping. The combination of cheesy goodness and the freshness of broccoli makes this dish a crowd-pleaser. It's a perfect accompaniment to any main course and will leave everyone asking for seconds.
---
2. Cheesy Garlic Roasted Brussels Sprouts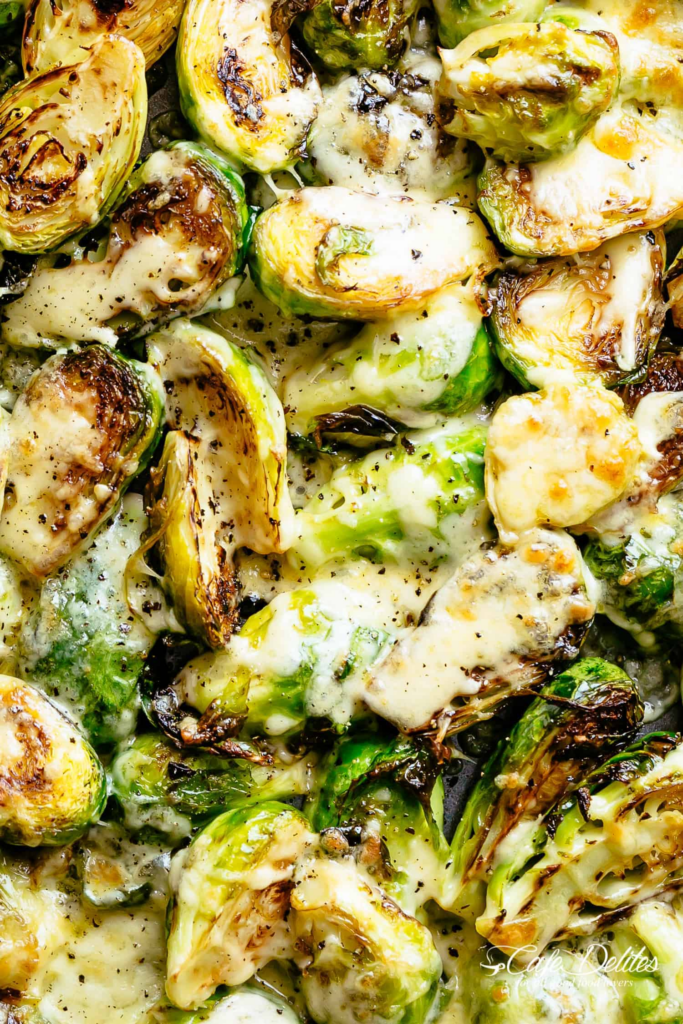 Cheesy Garlic Roasted Brussels Sprouts take ordinary Brussels sprouts to a whole new level. Roasted until tender and tossed in a flavorful garlic and cheese mixture, these sprouts become irresistibly cheesy and crispy. This side dish adds a burst of flavor to your meal and is an excellent way to get your daily dose of veggies.
---
3. Cheesy Baked Zucchini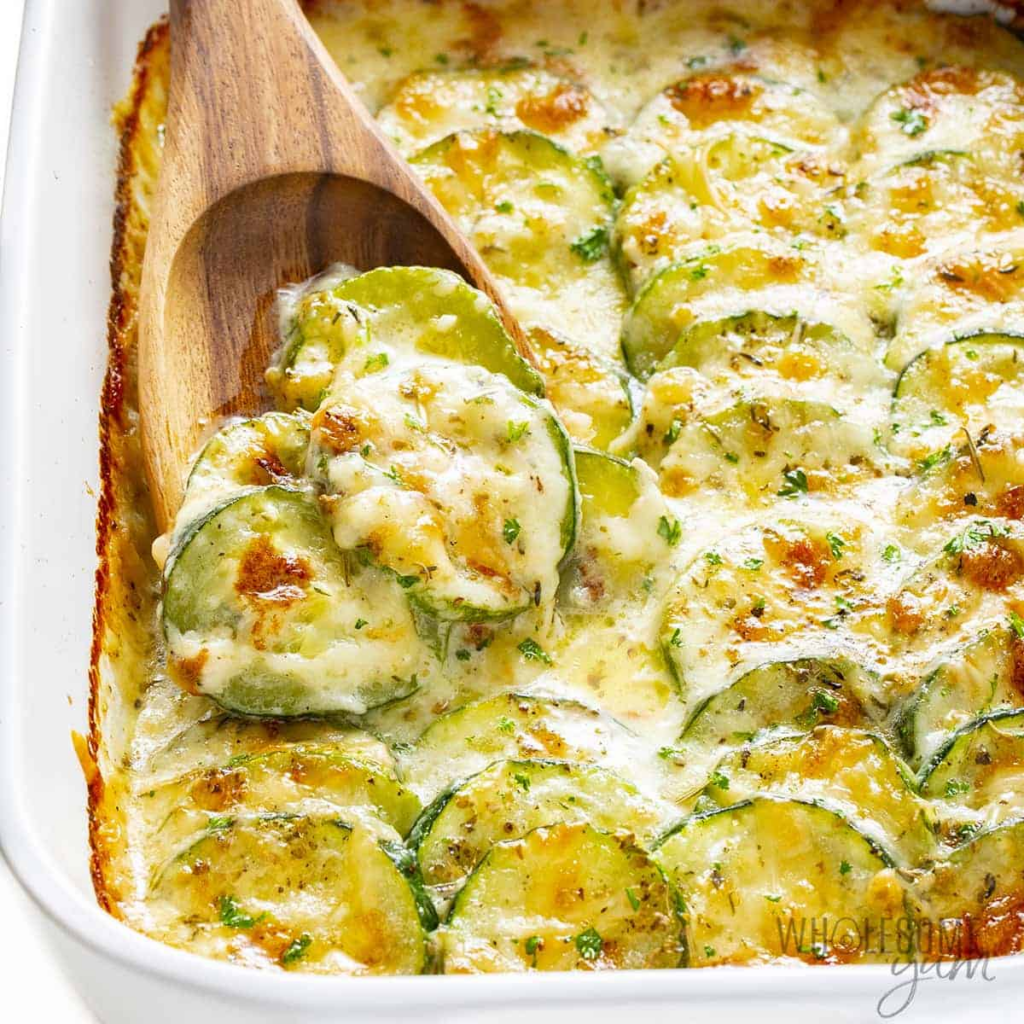 Looking for a flavorful and nutritious addition to your meal? Cheesy Baked Zucchini is the answer. Sliced zucchini is baked with a cheesy topping until golden and bubbly. The result is a dish that is both satisfying and wholesome. It's a great way to use up an abundance of zucchini and will have your taste buds dancing with delight.
---
4. Cheesy Cauliflower Gratin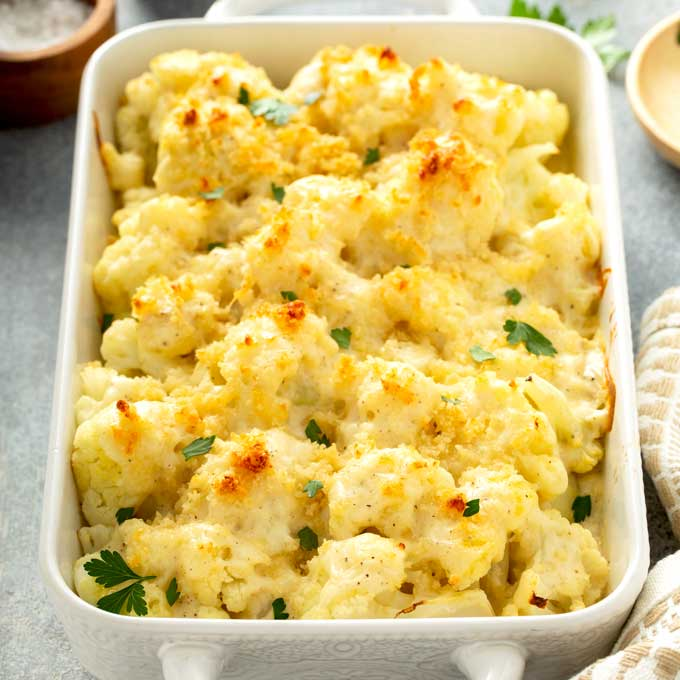 Indulge in the creamy and cheesy goodness of Cheesy Cauliflower Gratin. This cauliflower casserole is baked to perfection, creating a dish that is rich, comforting, and packed with flavor. It's a great alternative to traditional gratin dishes and an excellent choice for those seeking a low-carb option.
---
5. Cheesy Spinach Stuffed Mushrooms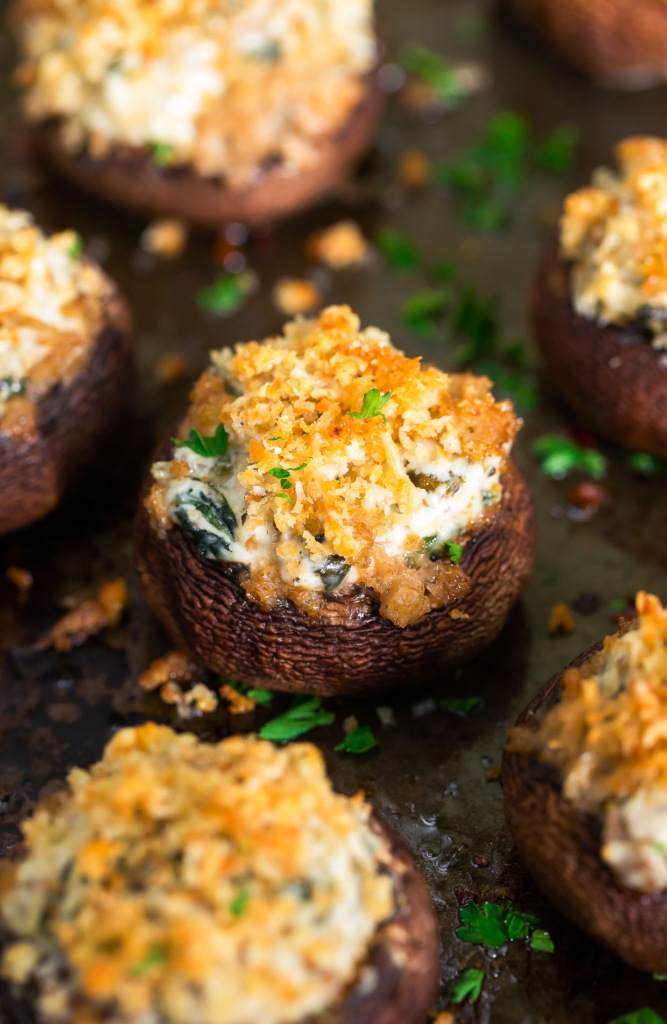 Cheesy Spinach Stuffed Mushrooms offer a flavorful bite-sized veggie delight. Button mushrooms are stuffed with a cheesy spinach filling and baked until tender and gooey. These stuffed mushrooms make for an impressive appetizer or a tasty side dish that will leave your guests wanting more.
---
6. Cheesy Sweet Potato Casserole
Put a cheesy twist on the classic sweet potato casserole with Cheesy Sweet Potato Casserole. Topped with a cheesy pecan streusel, this dish combines the natural sweetness of sweet potatoes with the savory richness of cheese. The contrasting flavors and textures create a delightful combination that will have your taste buds singing.
---
7. Cheesy Baked Asparagus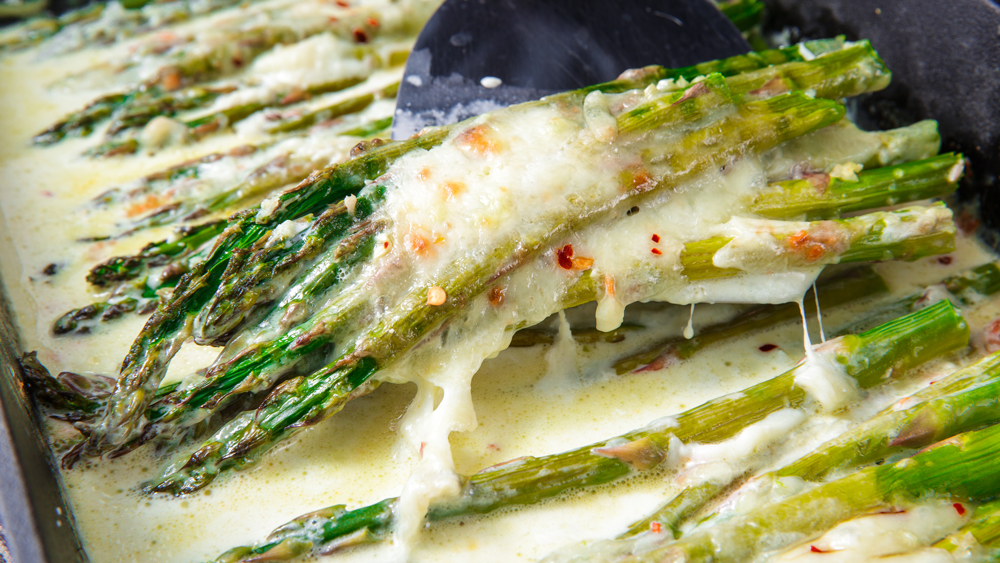 Elevate your asparagus game with Cheesy Baked Asparagus. Tender asparagus spears are roasted to perfection and sprinkled with cheese, resulting in a savory and cheesy side dish. This simple yet delicious recipe pairs well with any main course and is a great way to add some green goodness to your plate.
---
8. Cheesy Cornbread Muffins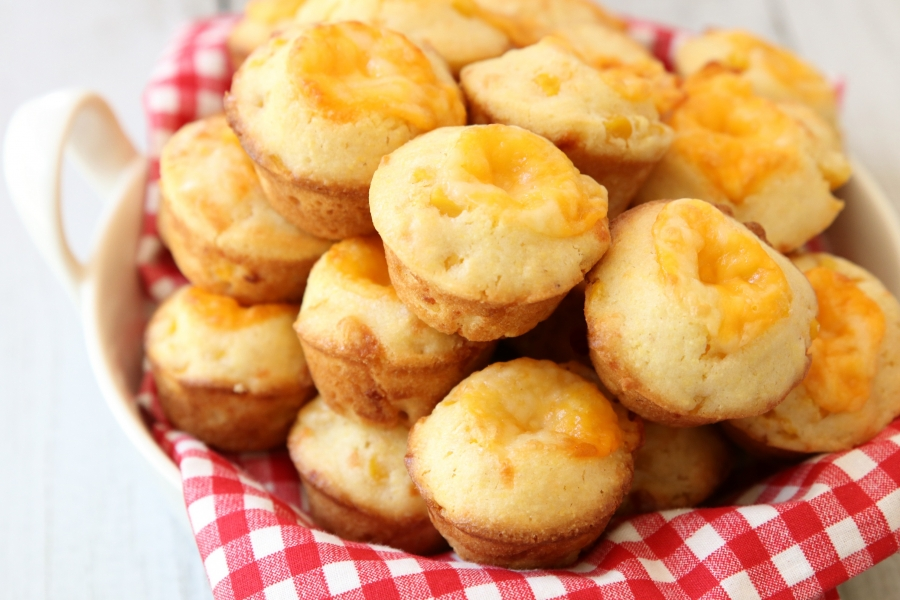 Cheesy Cornbread Muffins add a twist to the classic cornbread recipe. Moist and fluffy muffins are infused with a cheesy flavor that perfectly complements soups, stews, or barbecue dishes. These muffins are a crowd favorite and will have your family and friends asking for the recipe.