Florida's stunning coastline isn't just for humans to enjoy – it's also a haven for our furry four-legged friends. If you're a dog owner seeking a sun-soaked getaway that includes your beloved pup, you're in luck. Florida boasts several dog-friendly beaches where your canine companion can frolic in the sand, splash in the waves, and have the time of their life. Let's explore some of the best dog-friendly beaches in the Sunshine State.
Introduction: Unleash the Fun by the Seashore
For many dog owners, their canine companions are an integral part of the family. So, when it comes to planning a beach getaway, the desire to include your furry friend is only natural. Fortunately, Florida offers an array of dog-friendly beaches that understand the bond between dogs and their humans. These beaches provide designated areas where dogs can romp, play, and explore to their heart's content.
Fort De Soto Park Dog Beach (St. Petersburg): Off-Leash Bliss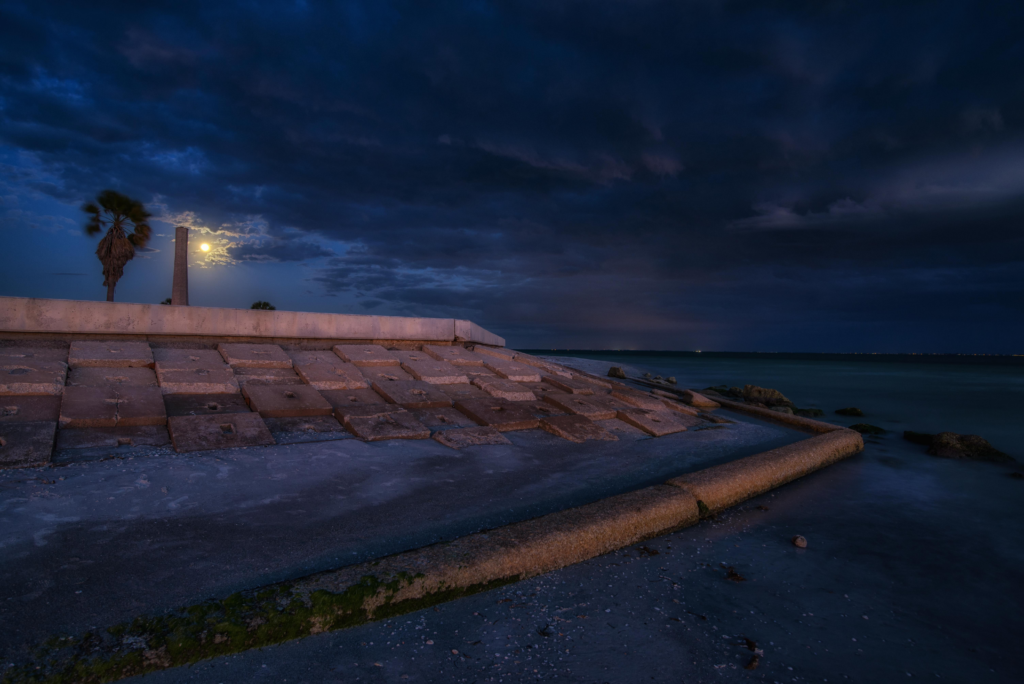 Nestled within the breathtaking Fort De Soto Park in St. Petersburg, this dog beach is a paradise for both dogs and their owners. The designated off-leash area allows dogs to run freely across the sandy expanse and take refreshing dips in the clear waters. The beach's picturesque surroundings, including shallow lagoons and lush mangroves, create an idyllic backdrop for a day of fun in the sun.
Jupiter Beach Park (Jupiter): Freedom to Roam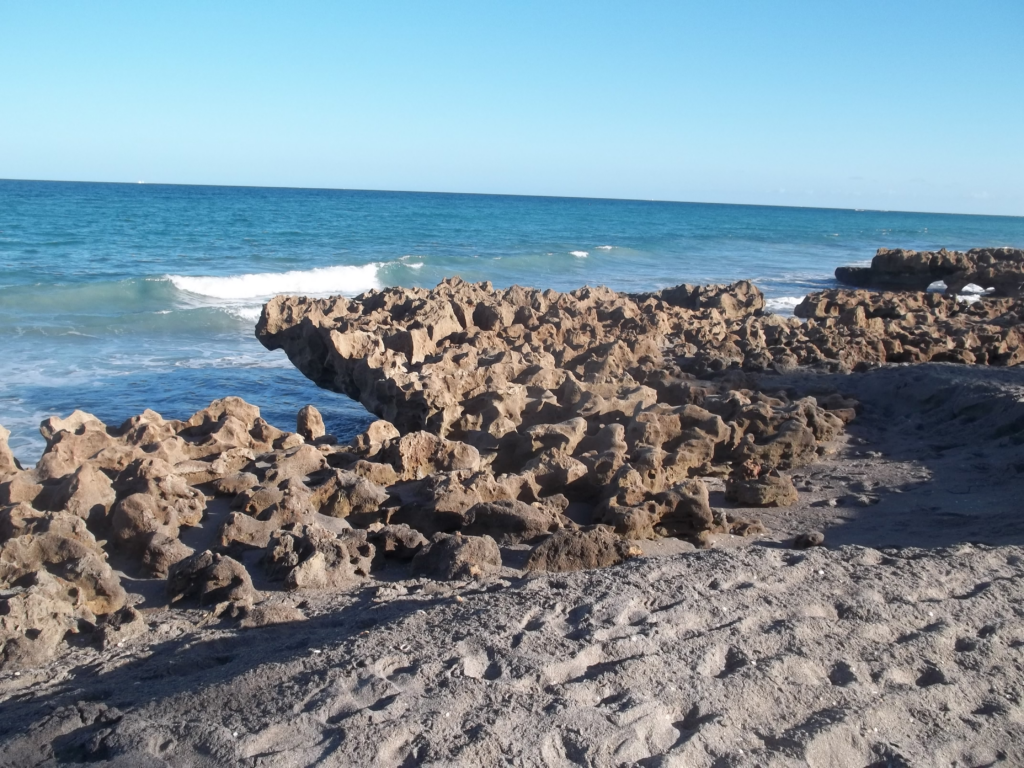 Jupiter Beach Park understands that dogs need their exercise and freedom. Along specific sections of this beach, your furry companion can explore off-leash, chasing balls, splashing in the gentle waves, and making new friends. With miles of sandy shoreline to discover, Jupiter Beach Park is a popular destination for dog owners seeking a beach day filled with adventure.
Brohard Paw Park (Venice): A Dog's Dream Playground
Venice's Brohard Paw Park takes the concept of a dog-friendly beach to the next level. Not only does it provide a spacious fenced-in area for dogs to play fetch and socialize, but it also offers a separate section where dogs can take a refreshing dip in the inviting ocean. Doggie showers and waste stations are conveniently located, ensuring a stress-free and enjoyable visit for both pups and their owners.
Honeymoon Island State Park (Dunedin): Nature and Beach Adventures
Honeymoon Island State Park in Dunedin is a paradise for nature lovers and dog enthusiasts alike. While dogs must remain on a leash on most of the beach, the southern end of the beach welcomes leashed dogs to enjoy the sand and sea. Additionally, the park features numerous nature trails where you and your furry friend can explore diverse ecosystems and spot local wildlife.
Canova Beach Park (Indialantic): Off-Leash Delights
Canova Beach Park is a haven for dogs that thrive when off-leash. Here, dogs can freely run along the sandy shores, chase seagulls, and embrace the salty breeze. The beach provides waste stations and showers, making it convenient for dog owners to keep their pets comfortable and clean after a day of play.
Gulfside Beach (Sanibel Island): Leashed Leisure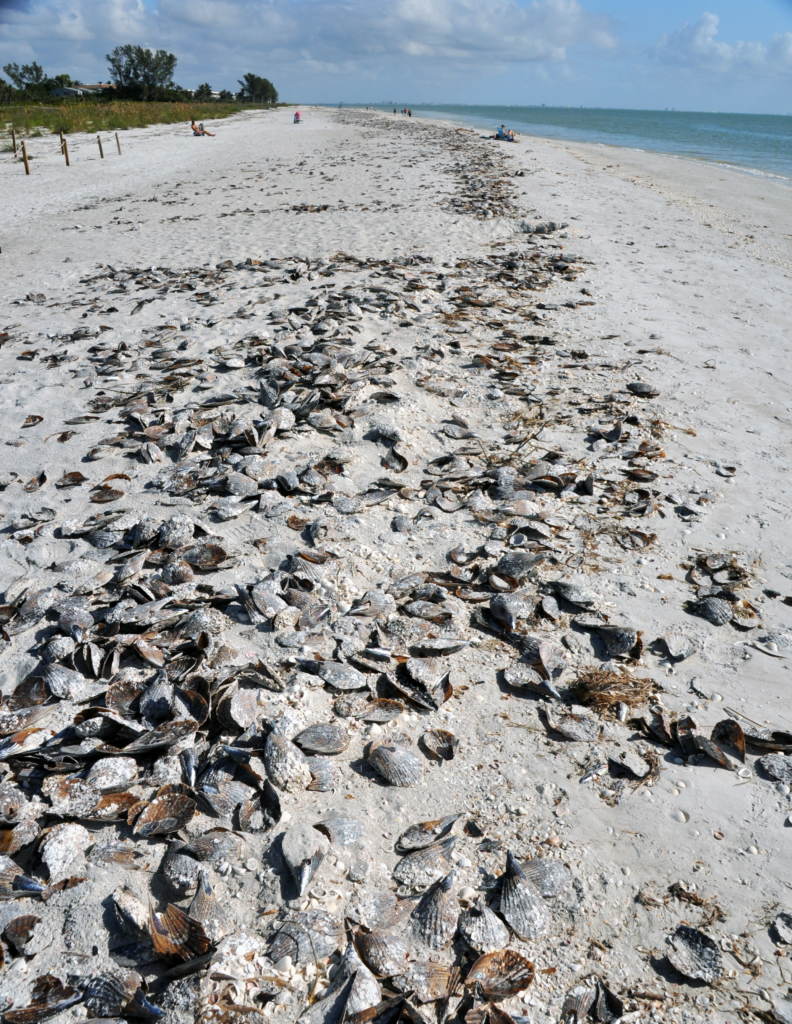 Sanibel Island's Gulfside Beach offers a unique beach experience where leashed dogs are welcomed to enjoy the shoreline with their owners. It's important to note that while dogs are allowed, the island does have specific regulations to ensure the safety and enjoyment of all visitors. Being respectful of these rules allows everyone, including our furry friends, to have a pleasant time.
Smyrna Dunes Park (New Smyrna Beach): Boardwalks and Beyond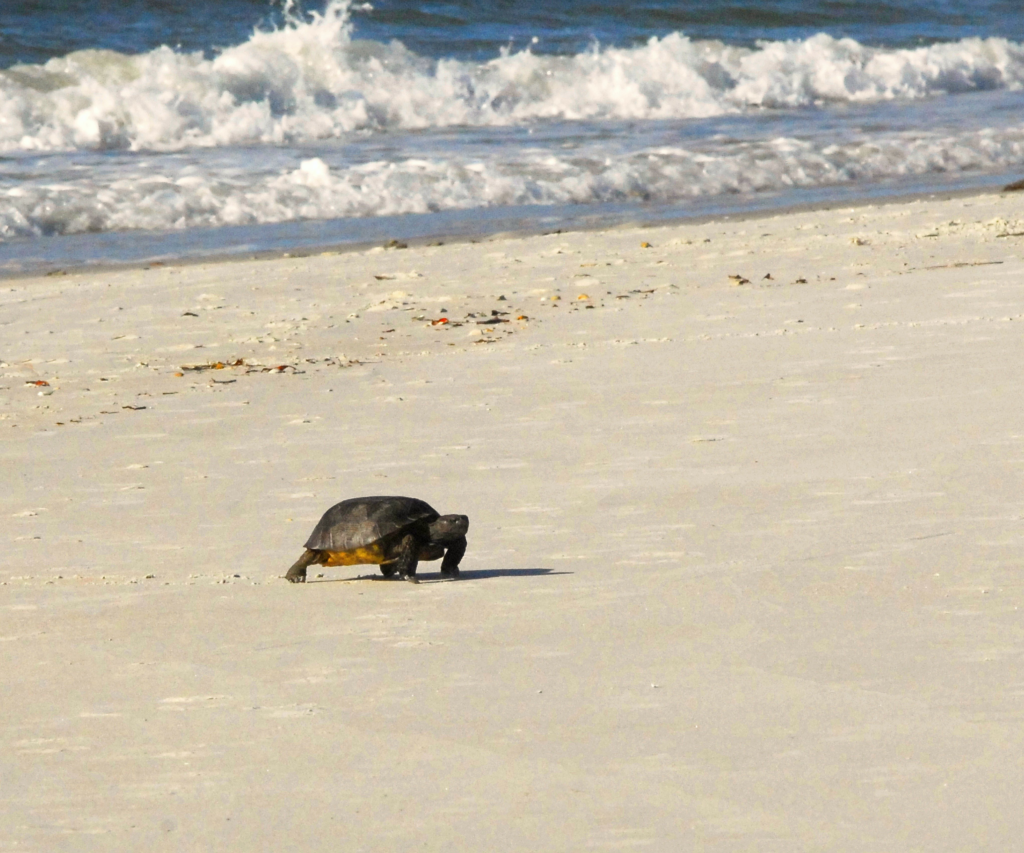 New Smyrna Beach's Smyrna Dunes Park offers a dog-friendly paradise with a twist. Dogs on a leash are welcome to explore the park's boardwalks and the northernmost section of the beach. This scenic park is an excellent destination for those seeking a mix of natural beauty and oceanside relaxation with their furry companions.