If you're craving a delectable dessert without the hassle of baking, look no further! No-bake cheesecakes are here to satisfy your sweet tooth with their creamy textures and delightful flavors. In this article, we've rounded up 10 mouthwatering no-bake cheesecake recipes that are a breeze to make. Let's dive in and explore these easy-peasy treats that will leave you wanting more.
No-bake cheesecakes are a fantastic way to enjoy the rich and creamy goodness of cheesecake without the need for baking. With a wide range of flavors and variations, these desserts are perfect for any occasion. Whether you're hosting a party or simply treating yourself, these no-bake cheesecake recipes are sure to delight your taste buds.
Classic No-Bake Cheesecake: Simple Elegance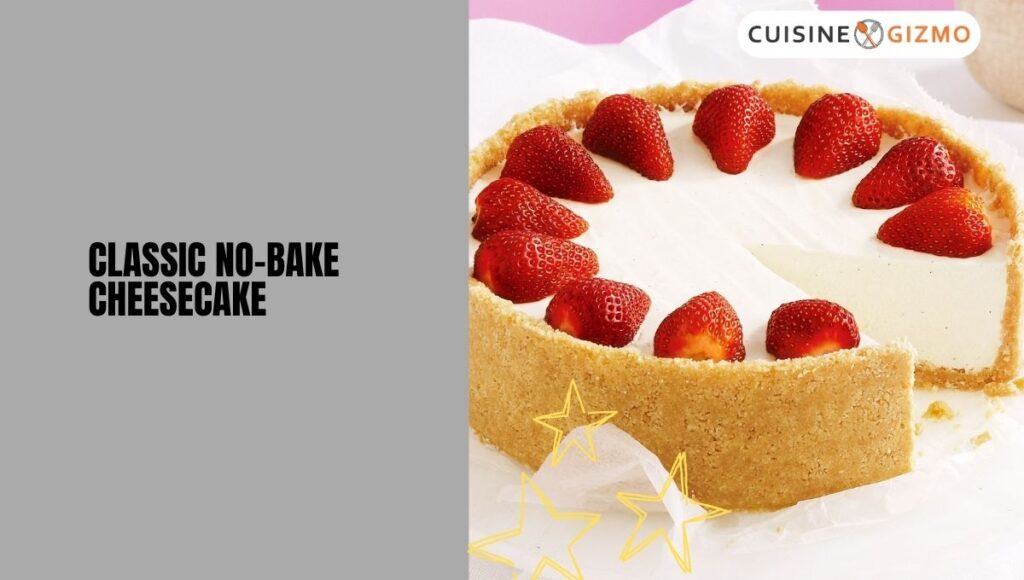 The classic no-bake cheesecake is a timeless favorite. It's made by blending cream cheese, sugar, and vanilla extract to create a smooth and luxurious filling. The mixture is then poured into a graham cracker crust, creating a perfect balance of flavors and textures.
Chocolate No-Bake Cheesecake: A Chocoholic's Dream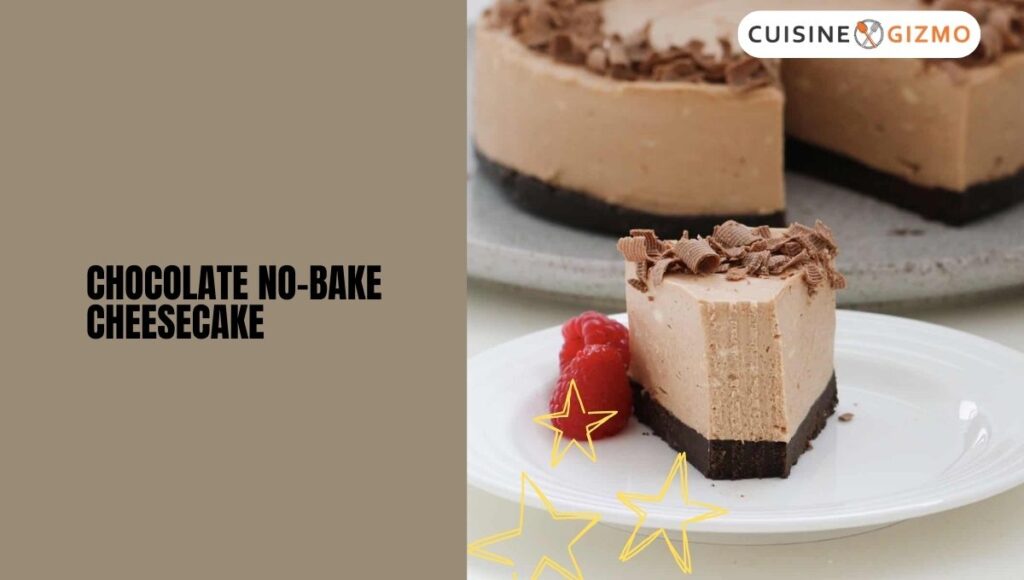 For chocolate enthusiasts, the chocolate no-bake cheesecake is a must-try. By incorporating cocoa powder or melted chocolate into the cream cheese mixture, you'll achieve a rich and decadent dessert that satisfies your chocolate cravings.
Berry Swirl No-Bake Cheesecake: Fruity Bliss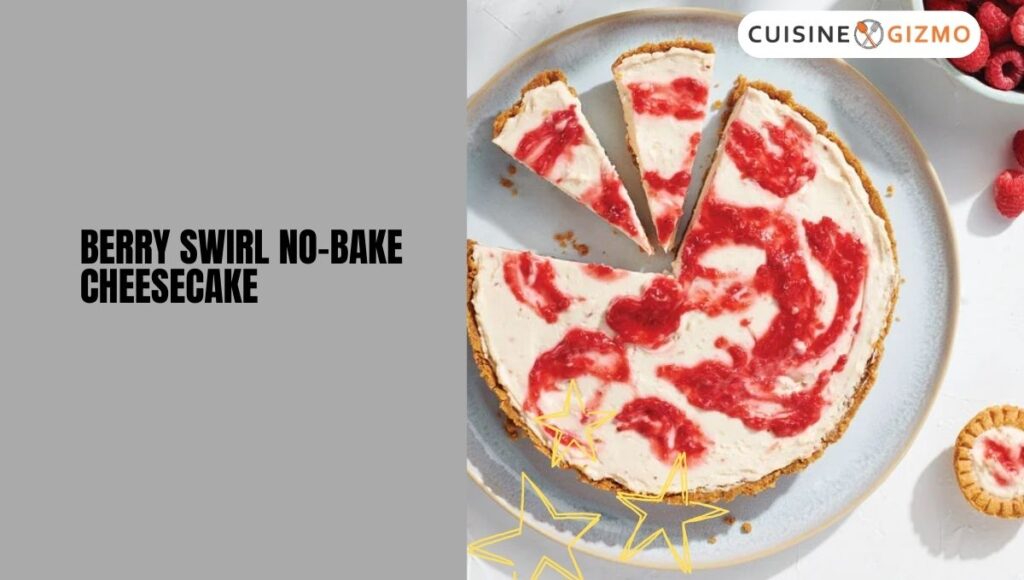 Infuse your cheesecake with the vibrant flavors of fresh berries. Prepare a berry puree and swirl it through the cream cheese filling for a visually stunning dessert with a burst of fruity goodness in every bite.
Lemon No-Bake Cheesecake: Zesty Freshness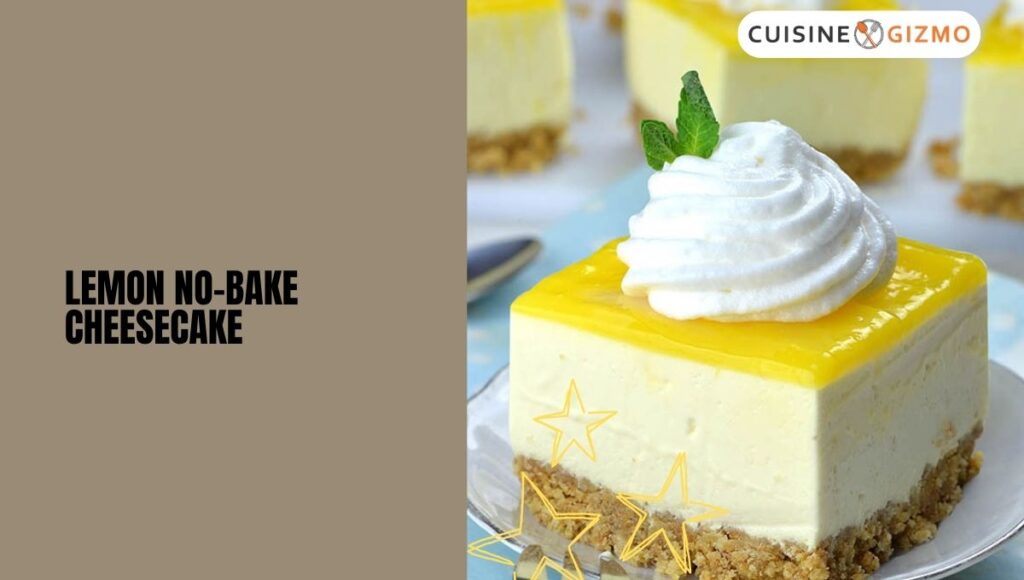 The lemon no-bake cheesecake offers a delightful tangy twist. Zesty lemon juice and zest are mixed into the filling, creating a refreshing and invigorating dessert that's perfect for a sunny day.
Oreo No-Bake Cheesecake: Cookies and Cream Extravaganza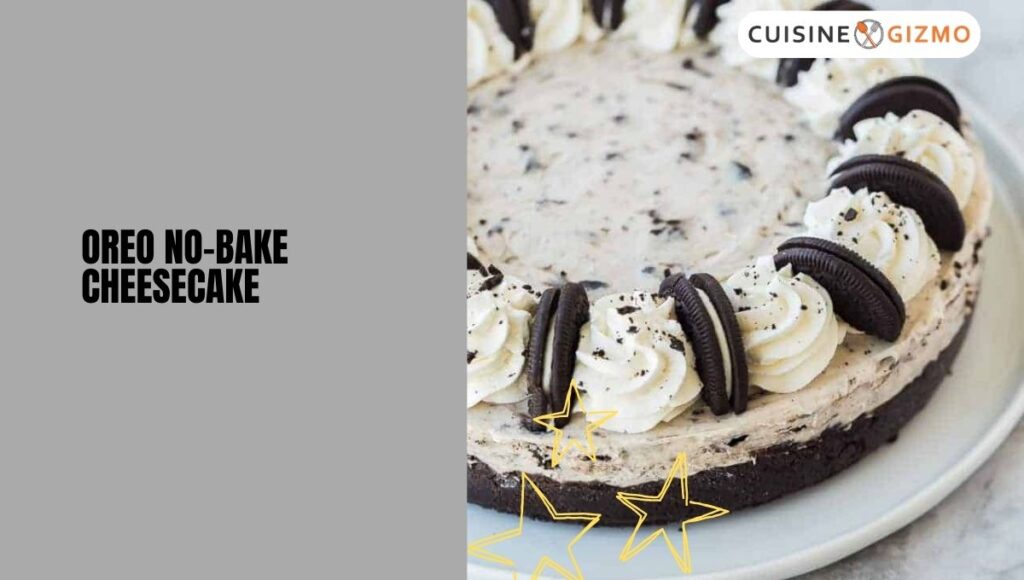 Indulge in the ultimate cookies-and-cream experience with the Oreo no-bake cheesecake. Crushed Oreos are integrated into both the crust and the filling, delivering a delightful combination of textures and flavors.
Pumpkin Spice No-Bake Cheesecake: Fall in Every Bite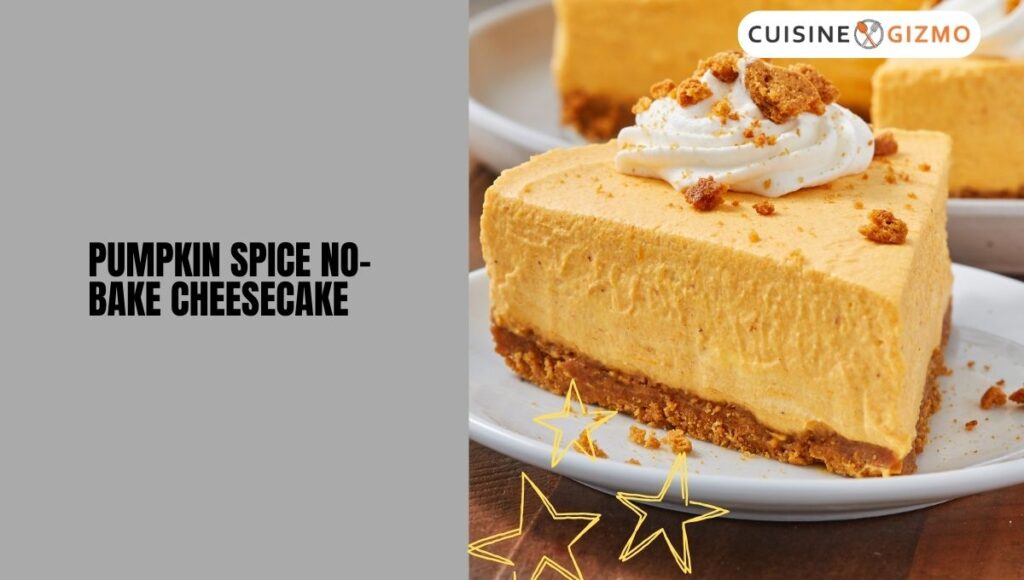 Embrace the flavors of fall with the pumpkin spice no-bake cheesecake. By incorporating pumpkin puree and warm spices like cinnamon and nutmeg, you'll create a dessert that captures the essence of the season.
Mango No-Bake Cheesecake: A Tropical Escape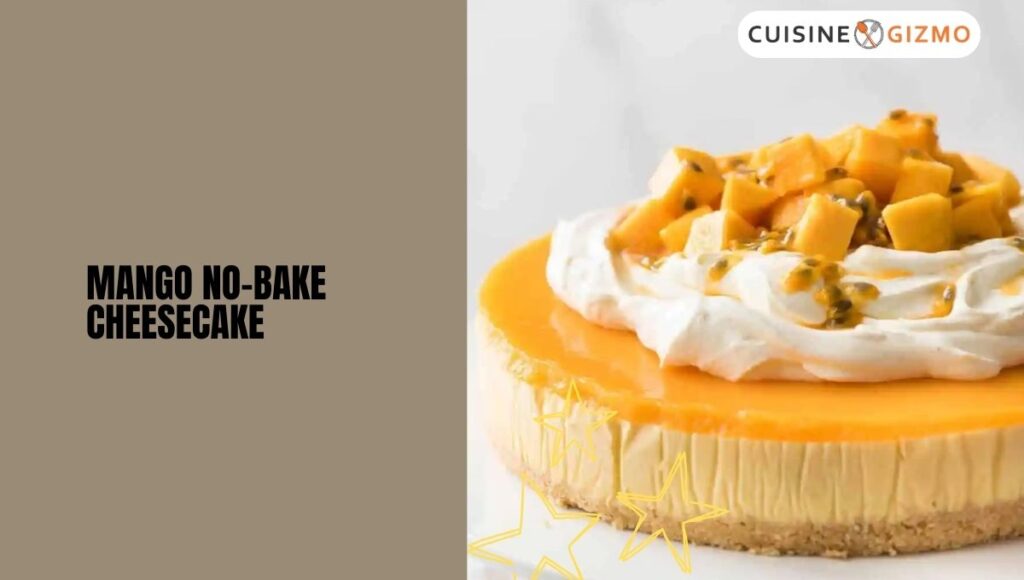 Transport yourself to a tropical paradise with the mango no-bake cheesecake. The creamy mango-infused filling brings a touch of exotic sweetness to your dessert table.
Salted Caramel No-Bake Cheesecake: Sweet and Salty Indulgence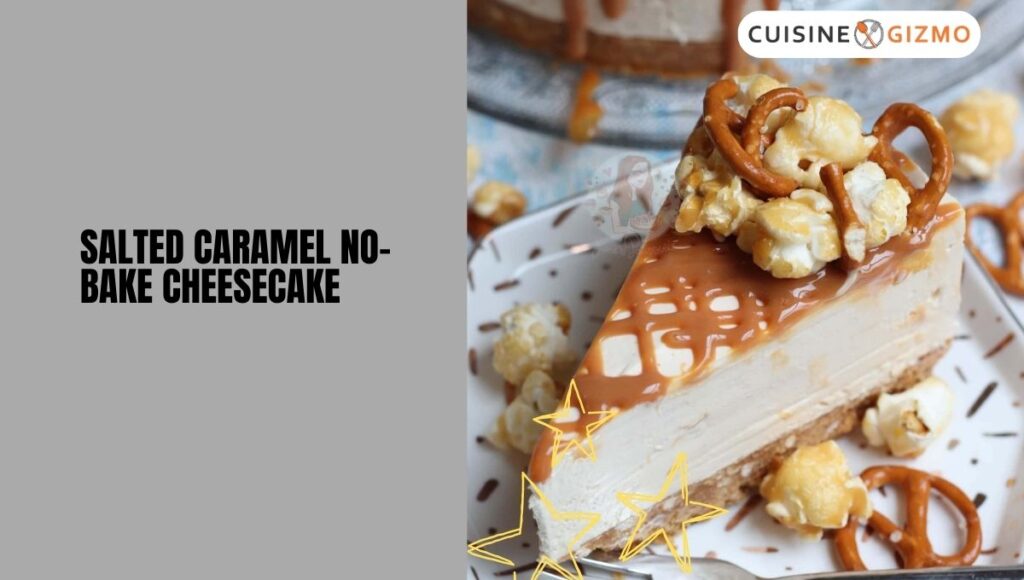 For those who crave the perfect balance of sweet and salty, the salted caramel no-bake cheesecake is a must-try. Drizzle luscious salted caramel sauce over the top to elevate the flavors and add a touch of decadence.
Strawberry No-Bake Cheesecake Cups: Bite-Sized Delight
Enjoy your no-bake cheesecake in adorable bite-sized cups. Layer the creamy filling with fresh strawberry slices for a delightful dessert that's both elegant and convenient.
Nutella No-Bake Cheesecake: Hazelnut-Chocolate Delight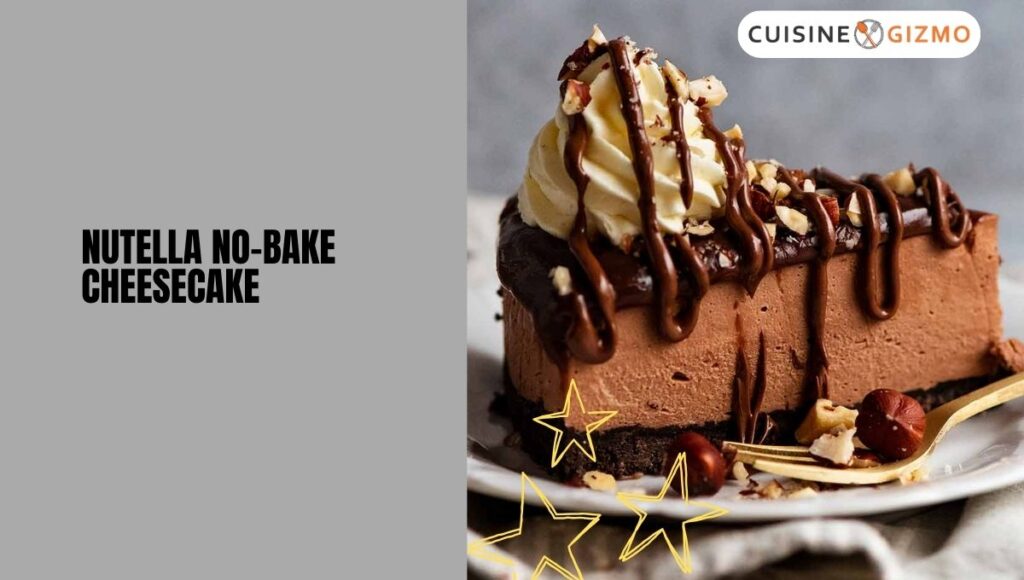 For lovers of Nutella, the Nutella no-bake cheesecake is a dream come true. Infuse the filling with the rich and creamy flavors of Nutella for a hazelnut-chocolate masterpiece.
No-bake cheesecakes offer a world of possibilities when it comes to flavors and creativity. Whether you're a fan of classic elegance or bold combinations, there's a no-bake cheesecake recipe for everyone. With these 10 easy-peasy recipes, you can enjoy the pleasures of a delicious dessert without turning on the oven.